Hi all,
How's everybody's Newts doing?
I have now got 5 Newt Nurseries in operation. I have been transferring about 5 aday since March. The babies are still hatching out but slowing down. Only found 3 today. Here is one that couldn't wait for me to put him in the pond.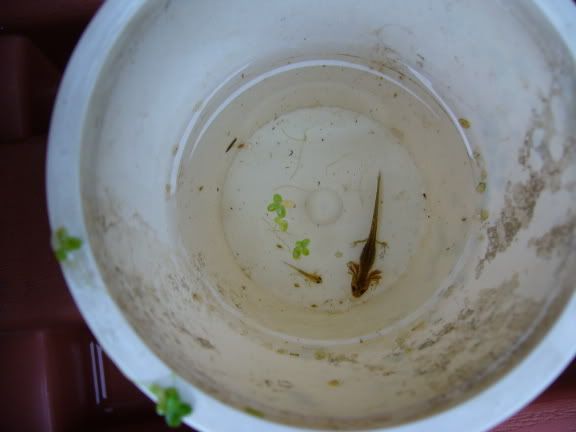 These 2 I found this evening.
Dave[/img]